Notes from the Paynesville Historical Society. . .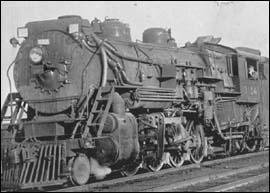 By Connie Williams
I am very excited to tell you about our new children's museum within the museum. We have a large miniature model railroad. It is equipped with towns, tunnels, and scenery. It will have vintage Lionel trains and other old model trains running on its tracks. The Lionel Train Club from St. Cloud has been building the set up.
We also have a display with memorabilia from Campfire Girls, Brownies, Girl Scouts, Cub Scouts, and Boy Scouts. Scout leaders, bring your scouts for a tour.
Another exhibit in the children's area is Paynesville sports. Baseball, basketball, football, track, and boxing are represented. The kids are bound to enjoy this.
Next we have an exhibit featuring old and new toys. Children can see toys that their grandparents played with displayed next to remote control racing cards from Radio Shack.
We also have a "Touch and Feel" display for children. It consists of old bones, Indian tools, horns of different animals, and so on.
Please stop in and visit. You are in for a real treat. We are located at 251 Ampe Drive, Paynesville.
We are looking for Lionel trains for our exhibit. If you have any train cars or train sets to give, please contact Bertha Zniewski, curator, at 320-243-4433.