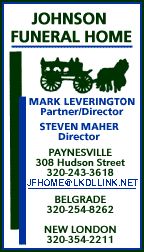 Oliver Rolfhus, 95, Paynesville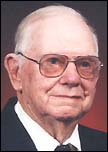 Oliver Cyrus Rolfhus, 95, of rural Paynesville, died on Tuesday, Feb. 22, 2005, at the Paynesville Area Hospital.

The funeral service was held at 2 p.m. on Friday, Feb. 25, at Nordland Lutheran church in rural Paynesville. Rev. Keith Ainsley officiated. Inter-ment was in the church cemetery.

Oliver was born July 9, 1909, in Bowbells, N.D., the son of Anton and Josephine (Christenson) Rolfhus. At the age of nine, Oliver moved with his family to Irving Township where he attended District 97 School.

On Aug. 18, 1937, he married Ida Anderson on Farm Island Lake, near Aitkin. Following their marriage, they farmed in the Hawick area. For 18 years, Oliver also owned and operated a gravel truck which he would contract out as a side business.

He loved farming, going out for lunch, attending auction sales, and deer hunting.

Oliver is survived by his daughter, Joyce (Donald) Stanger of St. Cloud; sons, Robert (Kathleen) of DeSoto, Wis., Kenneth (Brenda) of Annandale, and Delroy of Belgrade; 11 grandchildren; several great-grandchildren; one great-great-grandchild; a brother, Kennard of Hawick; and a sister, Mable Pedersen of Pequot Lakes.

He was preceded in death by his parents; wife in 1985; and sisters, Myrtle Rolfhus, Prudence Anderson, and Inez Rolfhus.

Gregor Flint, 90, Roscoe


Gregor L. Flint, 90, of Roscoe, died Wednesday, Feb. 16, 2005, at the Koronis Manor in Paynesville.
Mass of Christian Burial was at 11 a.m. on Saturday, Feb. 19, at St. Agnes Catholic Church in Roscoe. Burial was in the parish cemetery.
Gregor was born on March 2, 1914, on the farm near Flint Lake in Richmond to John and Anna (Braegelmann) Flint.
He married Lucille Hageman on Aug. 27, 1940, in St. Agnes Church in Roscoe. The couple owned and operated Flint Trucking from 1936-1981.
He served as the chief of police and fire chief for the city of Roscoe. Gregor and Lucille loved to fish and hunt in the Cass Lake area. He enjoyed playing cards and playing games with his grandchildren.
He was a member of St. Agnes Parish, the Roscoe Sportsman's Club and the Roscoe Baseball Team, who were Stearns County League champions in 1939.
Gregor is survived by his wife of 64 years, Lucille; children, Roger (JoAnne) of St. Joseph, Allen of Roscoe, and Dianne (Tom) Herzog of St. Joseph; five grandchildren; seven great-grandchildren; sisters, Loretta Schlicht of St. Cloud, Sally Lane of Florida, Valeria Foster of Spicer, and Anna Mae Sturm of Eden Valley; and many nieces and nephews.
He was preceded in death by his parents; brothers, Sylvester, Leander, Norbert and Andrew; and a sister, Regina Schlangen.

Richard "Ben" Benson, 58, California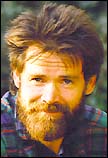 Richard "Ben" Benson, 58, of Escondido, Calif., died at his home from leukemia on Wednesday, Feb. 9.
Memorial services was held on Sunday, Feb. 27, at 2 p.m. at Paynesville Lutheran Church.
Richard is survived by his wife, Melinda of Escondido; stepchildren, Noah and Gabrielle of Escondido; parents, Russell and Annette Benson of Paynesville; brother, Doug Benson of Paynesville; sisters, Lorrie Torbenson of Cleveland, Minn., and Rhonda Williams of Prior Lake, MN.

Mary Smith, 93, Bemidji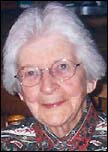 Mary Margaret Smith, 93, of Bemidji, Minn., died on Feb. 10, 2005, at North Country Regional Hospital in Bemidji. She was a resident of Neilson Place in Bemidji.
A memorial service was held at 10:30 a.m. on Tuesday, Feb. 15, at Olson-Schwartz Funeral Home in Bemidji. Reverend Eric Hucke officiated. Inurnment will take place at a later date at Friedham Cemetery, near Lengby, Minn.
Mary was born on April 1, 1911, the eldest child of Dr. Herschel G. and Alice (Jones) Harris, in Wilmot, S.D. She attended school there graduating from high school in 1929. She then went on to graduate as a registered nurse from Anker Hospital in St. Paul.
During her professional years she worked as a registered nurse, supervisor and administrator at hospitals and nursing facilities in various cities in the Midwest, notably Sheldon and Primghar, Iowa, and Crookston and Paynesville, Minn.
She married Raymond Habermehl on Dec. 25, 1937, in Wilmot, S.D. They were classmates in high school and had two children. He died after a long illness on Sept. 4, 1946. On March 16, 1948, she married Donald V. Smith from Sheldon, Iowa, and they had three children. They lived at Archer, Iowa, until 1960 and then moved to Crookston, Minn. They later moved to Paynesville, Minn. Donald died on May 18, 1978, of a heart condition.
Following his death, Mary moved to Oregon for a short time and then to Bemidji for the past 20 years.
Mary was an avid reader and letter writer, and enjoyed gardening and traveling.
She is survived by her sons, Eugene (Barbara) Smith of Bemidji and Paul Smith of Cottage Grove, Ore.; daughters, Rae Gordeane Lane of Keizer, Ore., and Kathleen Smith of Eugene, Ore.; brothers, Bruce (Lee) Harris of Clear Lake, S.D. and Fred (Charlene) Harris of Willows, Calif.; sister, Florence Tenney of Hialeah, Fla.; four grandchildren; eight great- grandchildren; and other family members.
She was preceded in death by her parents; husbands; son David Habermehl; sisters, Gweynethe Thompson and Ruth Harris; and brothers, Herschel (Craig) and Hugh Harris.

Ella Kotsmith, 93, Foley
Ella Kotsmith, 93, of Foley, died on Thursday Feb. 3, 2005, at the Foley Nursing Center.
Mass of Christian Burial was at 1:30 p.m. on Tuesday, Feb. 8, at St. John's Catholic Church in Foley. Rev. Greg Paffel officiated. Burial was in the parish cemetery.
Ella was born on Oct. 4, 1911, in Canton, Ohio, to Malled and Faheema (Maroun) Joseph. She married Joseph Kotsmith on March 30, 1937, at St. Patrick's Catholic Church in Minden Township, Benton County, Minnesota. She moved to the Foreston area in 1916 and lived most of her life in the Foley area.
She actively volunteered for the Red Cross and the Foley Nursing Center. She belonged to St. John's Catholic Church where she was a member of the Christian Mothers and the parish Mission Group. She was a member of the Crosier Apostolate and the Foley Senior Citizens.
Ella enjoyed playing cards, bingo and baking.
She is survived by her daughters, JoAnne (Edward) Seifert of Rogers and Susan Johnson of Paynesville; a son, Roger (Mary Jane) Kotsmith of St. Cloud; 14 grandchildren; 21 great-grandchildren; brothers, Tom Pappas and Louis Pappas, both of Cincinnati, Ohio; and a sister, Ann Cornwell, also of Cincinnati.
She was preceded in death by her husband, Joseph, on June 1, 1988, and sisters, Julia, Minnie, Malvania and Marie.

Return to Top • Return to News