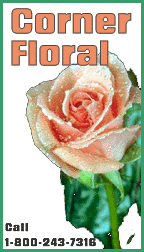 Lois Krupke
Lois Marie Krupke, 60, of Golden Valley and formerly of Paynesville and St. Martin, died Saturday, Aug. 28, 1999, at the Vencor Long-Term Care Center in Golden Valley, Minn.

Funeral services will be held today, Wednesday, Aug. 25, at 2 p.m., at Grace United Methodist Church in Paynesville, with the Rev. Ric Koehn officiating. Visitation will be held one hour prior to services at Grace Church. Interment will be held at the Salem Cemetery in rural Paynesville.

Lois Marie Krupke was born on April 11, 1939, to Walter and Mary (Brauchler) Krupke in Regal, Minn. She attended grade school in Regal and graduated from Paynesville High School in 1958. Lois helped on the family farm until 1964, when she moved to Minneapolis. There she did child care and housekeeping in the Minneapolis area. In her later years, she was a live-in companion and caretaker for several senior citizens. She was a live-in caretaker for Esther Heitke from 1977 to 1994 in Paynesville.

In 1994, she became disabled and lived in an apartment in St. Martin, Minn., until Sept. 4, 1998, when she became a resident of the Koronis Manor in Paynesville. In December 1998, she entered the St. Cloud Hospital for several months and then became a resident at the Talahi Care Center in St. Cloud. In December Lois was diagnosed with amyloidosis, a rare form of bone marrow disease, and multiple myeloma. On March 15, 1999, she entered Vencor Hospital Minneapolis in Golden Valley, where she died.

Lois loved flowers, cooking, gardening, animals, especially kittens, and feeding birds and watching them from her living room window. She also loved playing games with her family and friends.

She is survived by her mother, Mary; brothers, Merlin (Elda Mae) Krupke of Paynesville; Stan (Carol) Krupke of Cedar, Minn.; nine nieces and nephews, one step-niece, 26 great-nieces and nephews; aunt, Christine Corell of Des Moines, Iowa; and many cousins. She was preceded in death by her father, Walter, on Dec. 31, 1982; and nephew, Randy Krupke, on June 16, 1986.

Louise Bagley
Louise F. Bagley, 87, of Paynesville, died on Sunday, Aug. 15, 1999, at the Koronis Manor Nursing Home in Paynesville.
Services were held Wednesday, Aug. 18, at 10:30 a.m., at St. Anthony's Catholic Church in Regal. The Rev. Fred Fink will officiate. Pallbearers were Brent Bagley, Brian Bagley, Scott Bagley, Tom Gertgen, Jim Och, and Dave Och. Burial was in St. Anthony's parish cemetery in Regal.
Friends may call after 8:30 a.m. on Wednesday at the Daniel-Anderson Funeral Home in Paynesville.
Louise Prasch Bagley was born on May 4, 1912, in New London, Wis., to Albert and Josephine (David) Prasch. The family moved to Morris, Minn., where Louise attended school. Later, they moved to a farm in Sauk Centre. She was a graduate of Sauk Centre High School.
She married Lester Bagley on June 15, 1937, at St. Paul's Catholic Church in Sauk Centre. She graduated from St. Cloud State University. She taught in several Lake Henry Township Schools. She also taught in the Elrosa, Holdingford, and Farming school districts. The couple farmed in Regal until 1969, when they moved to Holdingford. Later, they retired to a home on Lake Koronis. She has been a resident of the Koronis Manor since January 1998.
Survivors include her children, Patricia of Richmond, JoAnn (Joseph) Perro of Rosemount, William (Gloria) on the family farm in Regal, and Roger (Kathy) of Paynesville; 11 grandchildren; seven great-grandchildren; and sister, Alberta (Horace) Eno of Riviera Beach, Fla.
She was preceded in death by her parents; husband on Jan. 24, 1987; sisters, Irene Nelson, Mary Worabel, Henrietta Roanhouse, Clara Och, and Leona Kane; and brothers, Ray, Edmund, and Victor.

Bernard Sonstegard
Bernard Clifford "Buzz" Sonstegard died Aug. 5, 1999, at Knute Nelson Memorial Home.
Funeral services were held Aug. 9, 1999, at First Lutheran Church of Alexandria, with the Rev. Keith Lentz and Rev. Cyril Fayose officiating. Interment followed in Kinkead Cemetery, with the Sonstegard grandchildren, Ford Rolfsrud, Meghan Sonstegard, Briggs Rolfsrud, Kaela Sonstegard, Breck Rolfsrud, Griffin Sonstegard, Manford Foster, Hailey, Sonstegard, Kagan Foster, and Carson Sonstegard serving as pallbearers. Military honors were provided by the Alexandria American Legion Post 87.
Buzz was born April 4, 1922, in Georgeville, Minn. He attended school in Georgeville and continued his education at the University of Minnesota in St. Paul. He served in the Army Medical Corps during World War II, which delayed his graduation from the U of M until 1948, when he received a Bachelor of Science degree. Buzz held the position of farm management instructor in the Alexandria Schools for 37 years.
Buzz was married on Sept. 26, 1948, to Elma Clara "Terri" Tollefsrud at West Norway Lake Church in Sunburg, Minn.
Buzz was associated with the farm and turkey business most of his life. He also owned 15 Kentucky Fried Chicken and Dairy Queen franchises. In addition to teaching hundreds of students, Buzz served his community through the Jaycees, the American Legion, the Kiwanis, the United Fund, and the Minnesota Vocational Agricultural Instructors Association. He held a number of community offices, including chairman of the Alexandria United Fund Drive and commander of the Alexandria American Legion Post 87. Buzz was the recipient of many significant awards and honors over the years, including the Alexandria Jaycees Outstanding Young Man of the Year and Distinguished Service awards, and was named FFA Honorary Chapter Farmer.
He is survived by his wife, Terri; sons, Dr. Gregg (Mary) Sonstegard of Alexandria, and Scott (Angie) Sonstegard of Bagley; daughters, Nancy (Steve) Rolfsrud of Mankato and Shelli-Kae (Sean) Foster of Alexandria; brothers, Manford of England, Donald of Spicer, and Oleen of Paynesville; sister, Ruby Simmons of Vienna, Va.; and 10 grandchildren.
Buzz was preceded in death by his parents; brother, Goodwin; and sisters, Delphine and Maureen.

Frank Jones
Frank Jones, 94, of Paynesville, died Tuesday, Aug. 10, 1999, at the Koronis Manor in Paynesville.
Funeral services were held at 11 a.m. on Friday, Aug. 13, at the Johnson Funeral Home in Paynesville. Randy Jones officiated. Interment was held in the Roseville Cemetery in Hawick.
Frank Harold Jones was born on April 7, 1905, in Hawick. He was the son of Winslow and Maggie (Nelson) Jones. Frank grew up on a family farm near Hawick and attended school at District #1 in Hawick.
On June 9, 1926, Frank was married to Emma Kalkbrenner in Hawick. Following their marriage, they farmed near Paynesville.
Frank loved to fish and hunt. He was a lifetime farmer who never really retired until he became a resident at the Koronis Manor in 1996.
Frank is survived by his son, Milton (Marian) of Paynesville; four grandchildren; 15 great-grandchildren; and one great-great-grandchild.
He was preceded in death by his parents; wife, Emma, on Feb. 21, 1977; brothers, Andrew, Lawrence, George, and Fred; and sisters, Emma Coffaa and Laura Mattson.

Adeline Peters
Adeline Alice (Herzberg) Peters, 76, died on Aug. 5, 1999.
Funeral services were held at 11 a.m. on Tuesday, Aug. 10. Interment was at the Fort Snelling National Cemetery.
She was born on April 29, 1923, to Otto and Alvina Herzberg.
She is survived by her husband, Bob; daughter, Kathleen (Tom); siblings, Reinholt (Grace), Gordon, and Nobel (Margie), all of Oregon, Oliver (Sadie), and Arthur (Angela) of St. Paul, Erwin of Michigan, Edwin of White Bear Lake, Marcella (Vern) Frank, and Evelyn Smith of Susquehanna, Pa.; and sister-in-law, Lilah Herzberg.
She was preceded in death by her parents; brothers, Elmer, Harold, Norman, and Clifford; and sister, Mabel Grochaw.

Richard Rien
Richard (Rick) L. Rien, 54, died on Wednesday, Aug. 4, 1999, at his home in Eagan.
A private memorial service was held on Aug. 6 at Klecatsky and Sons Funeral Home in Eagan.
He is survived by his wife, Shari of Eagan; parents, Roger (Sylvia Block) Rien; and brother, Dean of Williston, N.D.
A memorial service will be held at Paynesville Lutheran Church at 10 a.m. on Saturday, Aug. 21.

Wilfred Athmann
Wilfred J. Athmann, 82, of Spring Hill, died Sunday, Aug. 8, 1999, at the Melrose Area Hospital.
The Mass of Christian Burial were held Wednesday, Aug. 11, at St. Michael's Catholic Church in Spring Hill. The Rev. Leo Liesen officiated, with burial following in the parish cemetery.
Casket bearers will be John and Neil Athmann, Jason, Steve, and Dave Hellickson, and Danny Lieser; honorary bearers will be John Heinen, Ray Welle, Jimmy Welle, Allen Lembeck, Dwayne Moscho, Danny Hemmesch, James Klassen, and Werner Gruber. Cross bearer will be Amy Hellickson; readings will be by Jacqueline Athmann; gift bearers will be Patrick and James Athmann.
Wilfred was born on March 29, 1917, in Spring Hill Township, Stearns County, to Joseph and Anna (Waldorf) Athmann. He was united in marriage to Lucille Nathe on June 17, 1946, at Sts. Peter and Paul Catholic Church in Elrosa.
The couple farmed near Spring Hill, and Wilfred worked as a hook man for Cold Spring Granite for 25 years, retiring in 1981. He was the mayor of Spring Hill for 22 years. He was a member of St. Michael's Catholic Church and the St. Michael's Men's Society. He liked to work in the garden and also made rugs.
Wilfred is survived by his wife, Lucille of Spring Hill; children, Patrick (Beverly) of Hanover, James (Mona) of Richfield, Brenda of Moundsview, Michelle (Danny) Lieser of Spring Hill, and Sandy (Dave) Hellickson of Brooten; siblings, Arnold of Melrose, Rita Ritter of St. Rosa, and Genevieve Nathe of New Brighton; eight grandchildren; and four great-grandchildren.
He was preceded in death by his parents.

Earl Timpane
Earl A. Timpane, 64, of Paynesville, died Thursday, Aug. 5, 1999, at the Paynesville Area Hospital in Paynesville.
Funeral services were held at 11 a.m. Monday, Aug. 9, at Paynesville Lutheran Church in Paynesville, with the Rev. Rick Hoyme officiating. Interment was in the Paynesville Cemetery.
Earl Alvin Timpane was born on Nov. 20, 1934, in Mankato. He was the son of Edwin and Marcella (Bjornson) Timpane. Earl grew up in Hinckley, Minn., where he graduated from high school in 1954. For two years, he served his country in the U.S. Army.
On June 6, 1958, he was married to Lois Jordan in St. Paul. Following their marriage, they lived in St. Paul and Bloomington. Earl worked for Western Electric for 28 years, retiring in 1985. In 1986, they moved to the lake home they built on Rice Lake near Paynesville. During the cold winter months, they lived in sunny Arizona. During the winter of 1998, Earl developed some health complications which made them return early from Arizona. In April, they moved into Paynesville.
Earl enjoyed fishing, golfing, and working on projects. He was proud of his grandchildren.
Earl is survived by his wife, Lois of Paynesville; sons, Steven of Eden Valley and Mark (Jill) of St. Cloud; daughter, Susan (Jack) Zollinger of Fountain Hill, Ariz.; three grandchildren; and seven nieces and nephews.
He was preceded in death by his parents; and brother, Willard.

Irene Shubert
Services were held at 10 a.m. on Monday at the Church of Our Lady in Manannah for Irene C. Shubert, 87, of Paynesville, who died Wednesday, Aug. 4, 1999, at the Koronis Manor in Paynesville.
Burial was held in the parish cemetery.
Irene was born in Manannah on Sept. 12, 1911, to James and Rose (Snyder) O'Keefe. She married Michael Shubert on May 28, 1940, at the Church of Our Lady in Manannah. She lived in St. Paul most of her life, and for the last 15 years has resided in Paynesville. She was a waitress and cook at Tuck's Cafe in Paynesville.
She is survived by her son, Bob Shubert of Hollywood, Calif.; brothers, Pat O'Keefe of Cold Spring and James O'Keefe of Paynesville; and sisters, Marie O'Keefe of Manannah and Sally Johnson of Winterhaven, Fla.
She was preceded in death by her husband, Michael, on Oct. 17, 1989; sister, Julia Stepp; and brothers, John, George, Francis, Joe, Larry, Alfred, Phillip, and Daniel O'Keefe.

Julia Andresen
Julia Andresen, 89, of Rosholt, died Tuesday, July 27, 1999, at a Fergus Falls, Minn., hospital.
Funeral services were held at 11 a.m. on Friday, July 30, at the Johnson Funeral Home in Rosholt. The Rev. Warren Wenzel officiated. The organist was Ruby Larsen and the vocalists were Layne and Betsy Moeller. Burial was in the Hillside Cemetery in Rosholt. Honorary pallbearers were grandchildren, Matt and Daniel Andresen, Sheila (Keller) Abraham, Louisa McFarlen, Loretta Taylor, Melissa Nudell, and Andrea and Rhonda Piechowski. Active pallbearers were grandsons, Michael, Mark, Christopher, and Craig Keller, and Keith and Bruce Piechowski.
Julia was born Dec. 10, 1909, in Minnesota. She was adopted by Louisa (Tunnell) and Samuel Pillsbury. As a small child, she moved to Roy, Mont., and at eight years old, she moved to Gallisburg, N.D. She attended high school at the Oak Grove Seminary at Fargo.
She married Carl Andresen on June 16, 1936, in Fargo. The couple farmed her parents' homestead in East Harmon Township, Roberts County. She lived on the farm until entering a nursing home in 1997.
Julia was a member of the United Methodist Church at Rosholt and enjoyed the farm animals, gardening, quilting, and reading.
She is survived by two sons, Robert "Buster" of Rosholt and Frederick (Barbara) of Aulander, N.C.; two daughters, Julie (Leo) Piechowski of Fairmount, N.D., and Louisa (Kenny) Keller of Paynesville, Minn.; 14 grandchildren; and 16 great-grandchildren.
She was preceded in death by her mother; husband Carl in 1981; grandsons, James and John Andresen; granddaughter, Lucinda Piechowski; and great-grandson, Ryan Keller.

---
Return to Top • Return to News