The Paynesville Bulldogs football team held their annual post-season banquet on Thursday night.

Six seniors earned awards. Earning honorable mention All Conference honors were (top row; left to right) Josh Teicher, Ryan Glenz, and Eric Frank. Earning All Conference honors were seniors (bottom row; left to right) Ryan Wendlandt, Milan Virant, and Kevin Mehr.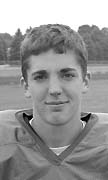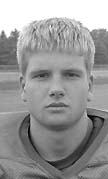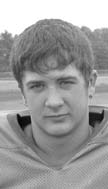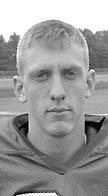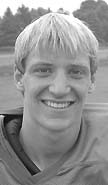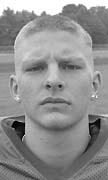 Virant, a two-time All Conference player, set three school records this season. They were: most rushing yards in a single game, most rushing yards in a season, and most rushing yards in a career.
Virant set a new mark for rushing yards in a single game against Morris in October with 310 yards on 43 carries. He also scored four rushing touchdowns and also returned a punt for a touchdown in that 34-29 victory. The Bulldogs' previous single-game rushing record was held by Brandon Wensman, who ran for 264 yards in a game in 1996.
For the season, Virant tallied 1,203 rushing yards, which broke the single-season record held by Jeff Voss, who rushed for 1,184 yards in 1999. Virant carried the ball 259 times, averaging 4.6 yards per carry, and scoring 14 touchdowns.
Virant broke the school's 30-year-record for most rushing yards in a career. In three years on the varsity, Virant ran for 2,569 yards, breaking the career record of 2,318 yards held by Max Thompson (set from 1969-71).
Mehr, also a two-time All Conference player, broke two school records. He broke the record for most return yards in a single game with 131 and in a season with 577.
He was also second on the team in rushing for the season with 609 yards.
As a team, the Bulldogs set two new offensive records. They were: team rushing yards in a single game with 503 yards against Morris, a game in which Mehr also rushed for over 100 yards. Also total offense for a single game, with those 506 yards against Morris.
The Bulldogs rushed for 2,340 yards and yielded 2,160 rushing yards. The Dogs passed for 159 yards and allowed 767 passing yards. In total offense, they gained 2,499 yards and yielded 2,927.
The Bulldogs did have more first down than their opponents (131-100), but yielded twice as many points as they scored (140-290), possibly on account of having more turnovers (19-14).
Defensively, Wendlandt led the team with nine sacks while Frank came in second with eight. Glenz led the defense in tackles and defensive points with Teicher second in each category.
Juniors Derek Burris and Jon Scheierl were named captains for next year, leaving two captain spots remaining.
The team battled through many injuries this year, especially at quarterback, as the Dogs started four quarterbacks. Another key injury was to senior middle linebacker and fullback Ryan Glenz.
The Dogs finished with a dissappointing record of 3-6.
The players and parents would like to thank the coaches: Kyle Nehowig for his time and effort; Ron Fuchs for his advice and encouragement; Tim Woehler for his great ideas and creative thinking; and Jerry Hunt for his inspirational speeches.
Individual Results
Rushing (attempts-yards-TDs): Milan Virant 259-1,203-14; Kevin Mehr 109-609-1; Ryan Glenz 49-205-1; Chris Fuchs 28-140; Mike Mueller 18-82; Brandon Berg 25-68; Eric Hansen 5-24; Josh Krupke 2-1; Jamie Paul 9-(-8);
Passing (completions-attempts-yards-TDs-INTs): Mehr 12-26-116-1-3; Krupke 3-11-19; Fuchs 3-15-3-0-2; Paul 2-5-11;
Receiving (receptions-yards-TDs): Josh Teicher 9-95-1; Virant 5-78; Mehr 1-8; Mueller 1-6; Krupke 1-6; Glenz 2-2; Berg 2-2;
Interceptions: Virant 2; Berg 2; Russell Leyendecker 1;
Tackles (solo-assists): Glenz 49-18; Mehr 38-14; Teicher 30-21; Leyendecker 25-15;
Sacks: Ryan Wendlandt 6; Eric Frank 3; Derek Burris 2; Mehr 2; Leyendecker 1; Mueller 1; Derek Hoekstra 1; Justin Butkofski 1;
Defensive Points: Glenz 128; Teicher 123; Leyendecker 92; Mehr 83; Frank 73; Mueller 66;
Fumbles Caused: Leyendecker 2; Teicher 2; Glenz 1; Mehr 1; Wendlandt 1; Adam Leyendecker 1;
Fumbles Recovered: Teicher 4; Russ Leyendecker 2; Mueller 1; Wendlandt 1.
---
Contact the author at editor@paynesvillepress.com • Return to Sports
Home | Marketplace | Community
---