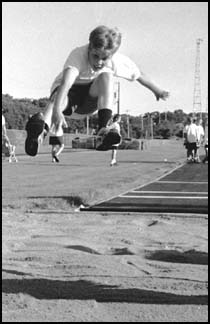 Kids learn track techniques during summer track
This article submitted by Linda Stelling on 6/30/99.
The Paynesville Summer Track and Field had youngsters in third through sixth grade competing in track events.

During the summer, the kids competed in long jump, high jump, discus, and running events, varied slightly from the high school program.

There were four meets held, two in Paynesville, one at Sartell and the last one was a quadrangular at Rocori Monday night. Taking part in the quadrangular were Rocori, Sauk Rapids, Eden Valley-Watkins-Kimball, Sartell, and Paynesville.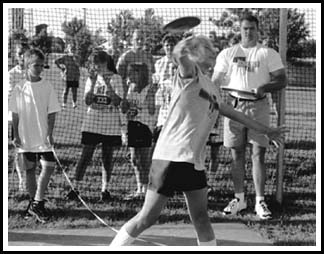 Paynesville had about 20 youngsters taking part in the program. Heading up the program was Kyle Nehowig. Student helpers were Josh Jones, Zach Spates, and Melissa Bachman.
---