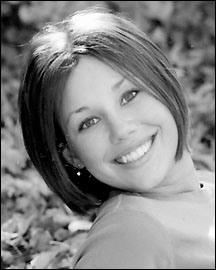 The Bulldogs girls' golf team - led by seniors Heather Fuchs and Amanda Glenz taking first and second individually - won the final conference meet at Melrose last week and finished second in the conference.

Albany had won the five previous conference meets, but the Bulldogs edged them at Melrose on Monday, May 17, winning 178-182.

Fuchs earned medalist honors at a conference meet for the second time this season with a round of 38. Glenz was second at 41.

Fuchs and Glenz earned All Conference honors this spring in golf. Fuchs led the West Central Conference North in individual scoring, averaging 41.8 strokes per round. Glenz was third individually, averaging 45.4 strokes per round.

Fuchs earned All Conference honors for the second straight year. Last year, she finished third in the WCC North, averaging 47.6 strokes per round.

Glenz earned All Conference honors for the first time in golf, missing All Conference honors last year by three strokes. She capped a senior season in which she earned All Conference honors in three sports: volleyball, basketball, and golf.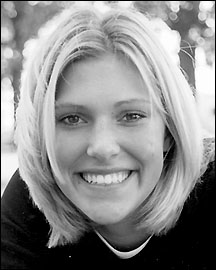 Senior Brittany Caldwell shot 49, and sophomore Amber Jensen and senior Jena Spaulding shot 50s to complete the Dogs' team score at Melrose last week.
In the final conference standings - figured by awarding six points for a first-place finish, five for second, etc., for the six conference meets - Albany had 35 points; Paynesville had 28; Cathedral and Sauk Centre had 22; Melrose had 12; and LPGE had seven.
This week, the girls competed at subsections on Tuesday at Becker, with the top ten individuals and top two teams advancing to section competition next week.
The section meet will be held on Tuesday, June 1, at the Rich-Spring Golf Course between Richmond and Cold Spring, starting at 12 noon.
Team scores
1. Paynesville 178
2. Albany 182
3. Cathedral 188
4. Sauk Centre 190
5. Melrose 201
6. LPGE 209
Individual Results
Paynesville - Heather Fuchs (1) 38; Amanda Glenz (2) 41; Brittany Caldwell 49; Amber Jensen 50; Jena Spaulding 50; Marissa Mackedanz 52; Trish Wendlandt 58.
---
Contact the author at editor@paynesvillepress.com • Return to Sports
Home | Marketplace | Community
---