Lions District Governor visits local clubs
This article submitted by Linda Stelling on 11/10/98.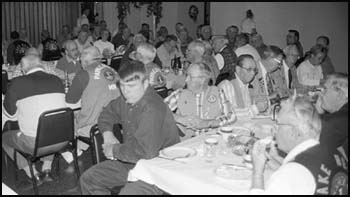 Paynesville, Eden Valley and Lake Henry Lions Clubs held a joint meeting on Monday, Nov. 2, to meet Frank Leidenfrost, Lions District 5M Governor.

Leidenfrost talked about this yearís theme, ďHarmony.Ē He talked about getting back to the basics of Lionism which is making the world a better place through service.

Leidenfrost discussed the various projects the three Lions clubs have done over the past year. He also talked about a new program, the macular degener-ative clinic which is designed to address conditions which lead to blindness.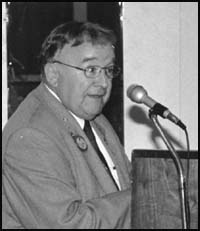 ---