Gene R. South Sr., the CEO and general manager of Lakedale Communications, will serve as second vice chairman for the United States Tele-com Association's board of directors. USTA is a forum where leaders in the telecom sector come together to discuss policies affecting the industry.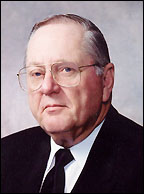 "This is a challenging time for the telecom industry, and I am honored to serve as the USTA's second vice chairman," South said. "I look forward to continuing my work with USTA, helping to develop a strong, clear agenda for the industry that addresses today's economic realities in the telecom sector."
South currently serves as the chief executive officer at Lakedale Communications in Annandale, which provides telecommunication services in eight communities, including Paynesville, Roscoe, and Lake Henry. He has been with Lakedale since 1992 and has held various positions throughout the telecom industry for the past 33 years.
"Gene brings tremendous knowledge and insight about the telecom industry to the USTA board," said Walter B McCormick Jr., president and CEO of USTA. "I look forward to working with Gene in the coming years as we work with key policymakers and regulators to address outdated telecom regulations."
South has served on USTA's board for nearly a decade and has contributed to the association with his work on USTA's executive and small company committees. He is also active in several other telecom organizations, including the Rural Telephone Finance Cooperative, the Minnesota Telephone Association, and the Minnesota Association for Rural Telecommunications.
USTA is a trade association for the converged telecommunications industry, serving telecom companies worldwide that provide service or supply local exchange, long distance, wireless, Internet, and cable industries.
---
Contact the author at editor@paynesvillepress.com • Return to News Menu
Home | Marketplace | Community
---