Schaefer-Weis 1908 wedding
This article submitted 9/22/99.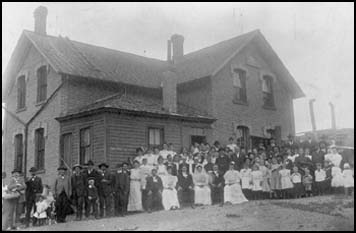 In 1908 the wedding of John Weis and Anne Schaefer was held in Roscoe,Minnesota. It seems by this picture that the whole town of Roscoe turned out.

Anyone having any information about the families in this picture can e-mail the Paynesville Press at paypress@lkdllink.net.
---