Five new teachers start in the local schools
This article submitted by Michael Jacobson on 9/06/00.
On the first day of class yesterday, five new teachers greeted students to their classrooms in the Paynesville schools.

All five have connections to the area, as two are Paynesville graduates, one is a New London-Spicer graduate, another is married to a NL-S graduate, and the other has taught in the school's Early Childhood and Family Education program.

School started in Paynesville on Tuesday, Sept. 5.

Dina Hengel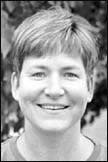 Dina Hengel is a new kindergarten teacher at Paynesville Area Elementary School this fall. She has been the parent educator for ECFE in Paynesville for the past five years.
Hengel will be teaching a session of kindergarten in the morning each day. This year, there will be five sessions of kindergarten instead of four, which requires an extra morning session.
After working with adults at ECFE, Hengel is looking forward to being with kids. "This is something I've wanted to do my whole life," she said, of teaching kindergarten. "It's like a dream come true."
Even better, as Hengel sees it, is that through her work at ECFE she has met the parents of many of the students in her class this fall. She has known many of the students since they were newborn babies. She hopes this connection will ease her teaching this fall.
Hengel attended the University of Minnesota and North Dakota State University to earn her degree in ECFE education. She got her K-6 education licensure from St. Cloud State University.
She and her husband, Boyd, have lived in Paynesville for two years. They have an eight-year-old daughter, Kendra, and a four-year old son, Hayden.
Brad Nepsund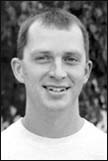 Brad Nepsund, a 1990 graduate of Paynesville Area High School, is returning to Paynesville Area Middle School to teach physical education and health to the sixth through eighth grades.
Nepsund earned his associative arts degree from Ridgewater Community College in Willmar and his teaching degree from Bemidji State University. He spent a year and a half as a substitute teacher in Paynesville and Eden Valley after graduating from college in 1996.
For the last three years, he has taught seventh, eighth, and ninth grade physical education in Rockford, as well as some upper level elective classes.
When he first left Paynesville, Nepsund thought that he could not teach in his home community. Over time, though, he changed his mind, and the size of the community here and the opportunity to teach at the junior high level drew him back.
"I wanted to come back and work with the teachers I had," he joked. Nepsund replaces his former coach, Dick Realdsen, who retired.
In addition to teaching, Nepsund will be coaching eighth grade football and baseball.
He is also working on his master's degree through St. Mary's University. He hopes to finish by the end of this school year.
Jenica Rindahl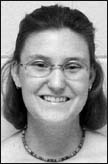 Jenica Rindahl, who grew up in New London, will be teaching special education math and English for grades six through eight at Paynesville Area Middle School this fall. She replaces Lorraine Skrypek, who retired.
Rindahl got interested in teaching as a profession after teaching swimming lessons. Then, when she did her practice teaching, she got interested in kids with special needs.
Rindahl graduated from New London-Spicer in 1996, but did her junior and senior years at Ridgewater Community College through the postsecondary option.
She earned her degree in elementary education and special education at Moorhead State University. Her areas in special education are Emotional and Behavior Disorders (EBD) and Learning Disorders (LD).
She taught at Redwood Falls last year as an elementary EBD specialist.
Taking the job in Paynesville allowed Rindahl to work closer to home. She and her husband, Nathan, also a NL-S graduate, recently bought a house between Regal and Georgetown. They actually bought the house before she got the teaching job in Paynesville.
Todd Spanier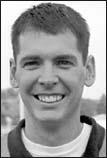 Todd Spanier isn't sure that he will like teaching in Paynesville any better than teaching in Buffalo, but he knows that he will like his new commute better. Spanier, who graduated from PAHS in 1991, has spent the past five years driving to Buffalo from his home in Union Grove Township.
Spanier earned his teaching degree from Mankato State University. He and his wife, Jackie, also a Paynesville native, started living here again when he was student teaching in Sartell. He took a job in Buffalo, and they continued to reside here.
At Buffalo, Spanier taught in the high school for a year and then seventh grade math for four years. For awhile he wanted to return to the high school level, but now he enjoys his relationships with middle school kids. He will be teaching seventh grade math at Paynesville Area Middle School, where he replaces Virg Vagle, who retired.
Spanier is helping to coach the cross country team this fall, and also wants to coach track in the spring. In the winter, he officiates basketball.
As for the commute, it will either result in more time at work, or more sleep in the morning. In the evening, it will mean more time at home with his daughter, Tatum, 2.
Mark Syvertson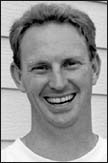 Mark Syvertson is already impressed by the friendliness of students in Paynesville. Students saying "hi" to Syvertson in the halls, despite his being a stranger, has impressed him.
"Nice town. Great staff. Friendly students. A lot of incentives to come here," explained Syvertson, a native of Brainerd.
Two big incentives were that his wife, Amy, is from the NL-S area, and that Syvertson is getting a master's degree from St. Cloud State University. He hopes to finish by next summer.
Syvertson, who went to college at Bemidji State University, has taught eighth grade math at Pequot Lakes for the past six years. Previously he taught for a year in North Dakota and was a substitute teacher for a year.
At Paynesville Area High School, he will be teaching geometry to sophomores and tech prep mathematics. He replaces Steve Sullivan, who retired. Todd Theisen will be teaching Sullivan's algebra courses, and Syvertson will be taking the geometry courses from Theisen.
Syvertson will also be a student council advisor and will be helping with the junior class magazine drive, which funds prom.
Syvertson and his wife have bought a home in Paynesville where they will live with their three children: Spencer, 4; Teirrah, 3; and Easton, 1.
---