Parker farm has been in family since 1873
This article submitted by Linda Stelling on 8/18/98.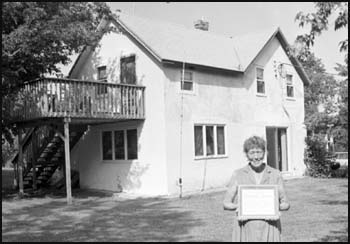 The Orville Parker farm in rural Kandiyohi County was listed among the century farm honorees recently.

The 80-acre farm was registered in St. Cloud on Nov. 18, 1872. Today, there are only 40 acres left of the original farm, and only 11 acres are still cultivated.

Mary Niemczyk, Blaine, is the fourth generation to own the farm homesteaded by her great-grandfather. The farm is presently in trust for her son, Mark.

Niemcyzk bought the farm from her mother, Alwelda Strus, in 1976.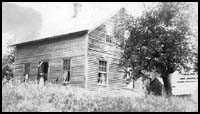 ďOrville came to Minnesota from New York. He traveled by train to Chicago. The family lived at Watkins, Ill., for a year before moving to Minne-sota by means of ox carts,Ē Niemczyk said.
Parkerís obituary said he arrived in Roseville Township, Kandiyohi County, at that time Monongalia County, which had been his home prior to his death.
ďStories passed down from one generation to another tell how the Indians taught him how to hunt and fish,Ē she added.
Orville was a town supervisor and school officer for a number of years. He also sold honey. His card states: Pure honey from the apiary of O.W. Parker, Roseville, Minn. This honey is separated from the combs by a ďmelextractorĒ (a centrifugal force machine) just as it is brought in from the flower, preserving the respective flavor of each variety.Ē
ďOrville Whitney Parker sold the farm to his son Whitney Orville. My grandfather raised cows and horses. The barn was located east of the house,Ē Niemcyzk said. ďOnce upon a time, the barn was hit by a tornado and had to be replaced.Ē
The Niemczyk family finds the farm a quiet place to retreat.
Previous Article
Return to Archives
---