Pearson joins Cenex staff
This article submitted by Linda Stelling on 8/11/98.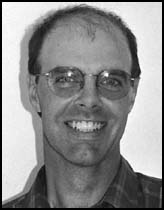 Loren Pearson, rural Paynesville, has joined the Cenex Fertilizer Plant staff as their new crop production specialist.

Pearson is replacing Bill DeBruyckere who has accepted a job at St. Charles.

Pearson will be selling seed, advising farmers on chemical usage, doing soil testing providing advice on marketing news.

Pearson officially started his new position on Aug. 10. He also serves as the Union Grove Township clerk.
He and his wife, Vicky, have two boys, Dan and Steve.
---