Local girls among READaTHON top achievers
This article submitted by Linda Stelling on 8/11/98.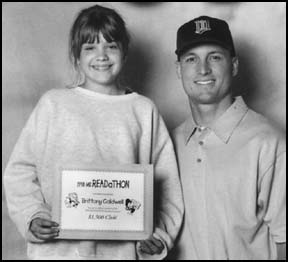 Top achievers in the 1998 MS Readathon were honored recently at Valleyfair Family Amusement Park in Shakopee.

Among those honored were Brittany Caldwell, daughter of Troy and Brenda Caldwell, Hawick. She is a student at Paynesville Area Middle School. Also honored was Cassandra Liebl, daughter of Michael and Sherri Liebl, a student at Paynesville Area Elementary School.

Both girls received special recognition at the awards picnic for being among the top fund raisers in the state this year. Cassandra raised $683 and Brittany, $1,567.

Nearly 6,000 students in Minnesota and northwestern Wisconsin read books during January, February and March 1998. They raised over $225,00 for programs, services and research.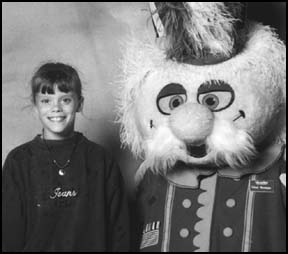 The READaTHON is an annual program of the National Multiple Sclerosis Society. The program begins in January and readers can pick up materials at participating schools and public libraries.
Multiple sclerosis is a chronic, sometimes disabling disease affecting the insulating material that surrounds the nerves in the brain and spinal cord. Symptoms vary greatly in individuals and may include tingling sensations, numbness, slurred speech, blurred or double vision, weakness, poor co-ordination, fatigue; and in the most severe cases, paralysis. There is no cure for the disease.

---