Bahr becomes licensed psychologist
This article submitted by Linda Stelling on 7/26/00.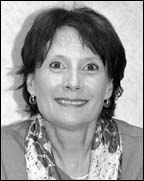 Donna Bahr, Paynesville, recently completed a course at the University of St. Thomas and became a licensed psychologist at the Paynesville Area Health Care System (PAHCS).

Bahr has worked at PAHCS as an independent clinical therapist since 1997. With 12 years experience, Bahr works with people of all ages in an individual or family setting. She helps with depression, abuse, family violence, parenting difficulty, and adjustment to stress.

She recently completed a supervised program at PAHCS under Dr. Scott Palmer of the St. Cloud Hospital.

Prior to working in Paynesville, Bahr had a private practice in Glenwood for six and a half years. She did her internship at the doctoral level at the Range Mental Health Center in Hibbing. She is presently working toward obtaining her federal certification to become a Medicare provider.

Bahr's hours at PAHCS are 8 to 5 p.m. Monday through Thursday and 8 a.m. to noon on Fridays.
---