Area lakes hold boat parades
Photos by Aaron Ziemer and Michael Jacobson 7/7/99.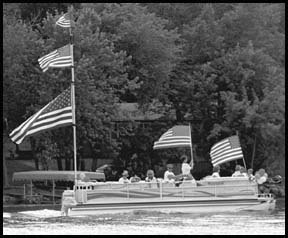 Lake Koronis held their 4th of July
boat parade on Saturday afternoon.
This decorated pontoon lead the parade,
but the number of boats was kept down
by the strong winds which caused high waves.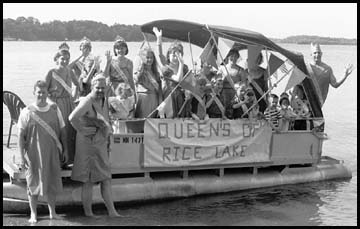 Rice Lake's parade on Sunday afternoon attracted
scores of boats and hundreds of boaters,
including this Queens of Rice Lake boat.
---