Walthers is the new manager at Lake Koronis Assembly Grounds
This article submitted by Linda Stelling on 6/16/99.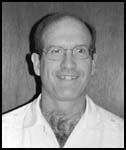 Rev. Wayne Walther has joined the staff at the Lake Koronis Assembly Grounds (LKAG) as its new executive director.

Walther comes to Paynesville from Le Sueur where he has served the United Methodist Church there for the past seven years. Prior to that, he had served at a church in Savage. Walther is a native of St. Paul.

In addition to leading a congregation, Walther has experience in the camping ministry. Although he's never served as a camp director, Walther has organized and programmed numerous youth and adult retreats for over 20 years, many of those groups were hosted at LKAG.

"My goals include promoting the Assembly Grounds to make it a year-round conference and retreat center, add new groups, and to look at new programming," Walther said.

"I hope to be able to lead the staff into the next millenium and to improve the quality of the programs offered at the LKAG," he added. Another goal of his is to get the Assembly Grounds re-accredited with the American Camping Association.

"The Assembly Grounds isn't just for young campers, but a facility which can be utilized by all ages," he stressed.

Walther and his wife Susan, have three children, and one grandchild: Kathryn lives in St. Paul, Luke is a sophomore at St. Cloud State University and Joel is a second year drama student at the American Music and Drama Academy in New York. Both boys will be on staff at the Star Lake United Methodist Church Camp, north of Brainerd.
---