Lieser donates kidney to his sister
This article submitted by Michael Jacobson on 4/12/00.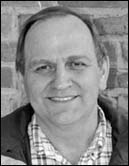 Kenny Lieser didn't just donate a kidney to his sister; he gave the gift of life.

His sister, Joyce (Lieser) Hess, who grew up on the same Spring Hill farm where Kenny still lives with his wife, Barb, suffered from polycystic kidneys. This is a disease in which the kidney functions are diminished by the growth of cysts in the kidneys.

There were six siblings in the Lieser family, including five girls. Three of them suffer from polycystickidneys. An older sister received a transplant from another sister five years ago. Kenny took some preliminary tests back then to see if he could be a donor.

Joyce, an R.N., has known she had polycystic kidneys since 1994. She has had her blood tested every six months since to monitor the functioning of her kidneys. "Sooner or later, I would need a transplant," she said.

The transplant
Last September, she was referred to a Fairview-University Hospital in the Twin Cities after the creatinine level in her blood escalated. Joyce, who had type-O blood, needed a donor of the same blood type. Her sister without polycystic kidneys does not have type-O blood, but Kenny does.

Joyce said her daughters also wanted to donate for her but they were too young and had the wrong blood type. Also, sibling-to-sibling donations are considered ideal because each person has the same parents.

"Around Christmastime we had to make a decision about when we wanted to do it," Kenny said, "and we picked the end of February."

"My doctor said, 'You don't want to wait too long. You want to schedule it so you're feeling fine and it fits in his schedule,' " recalled Joyce. The transplant was done before Joyce needed any dialysis.

Kenny said he got more and more nervous as the time before the transplant turned from weeks into days and then into hours. "It was very easy until it got close," he explained. "Then I got nervous."

The surgery was done at Fairview-University on Feb. 29. Kenny entered the hospital a couple days before the transplant for some final tests. The surgery took several hours, with Kenny going in first and Joyce ready for the transplant when the kidney had been extracted.

Kenny spent a week in the hospital for the operation and recovery.

Recovery
Feeling fine entering the operation was important for Joyce, who not only had to recover from major surgery, but whose body had to react to a new organ in the body. She will have to take anti-rejection medicine for the rest of her life.

These medicines weaken the immune system to keep the body from treating the new organ as a foreign body. Being in a weakened state before the transplant would have caused Joyce to be further at risk for infections during recovery.

"If you can't rely on a living donor and have to go on the cadaver list, then you can get to the point where you're much sicker," Joyce said.

So far, Joyce has shown no signs of rejection, which is good but not a guarantee. "They say within the first three months are the most critical as far as rejection," she said. For the first three months, her blood will be tested weekly and her anti-rejection medicines adjusted accordingly.

"You can reject at any time," she added, "especially if you're not taking your medicine as proscribed." Her blood will continue to be monitored and she will take anti-rejection medicines, though in lower doses as her body adapts. Kenny said the first two or three days were painful after his kidney was removed. He actually gained weight for a while in the hospital from all the fluids he was given.

In the long term, he should be fine with one kidney. He admits that he is a little more conscious of protecting it now that he doesn't have one to spare.

Both Kenny and Joyce had six weeks off and returned to work this week. Kenny works for Pelz Manufacturing in St. Martin, and Joyce, who lives northeast of Albany with her husband, Dan, works for hospice in the Albany hospital.

A family bond
"They don't call it a donation," explained Kenny, "really, they call it the gift of life."

Kenny, who suspects his mother died at 56 because of complications of the same disease, knew that his sister needed a kidney and knew that he was the only sibling left to give.

"Anybody in out family would have done it if at all possible," he said.

"I would do it again," he added.

Joyce's family sent Kenny a thank-you card following the operation, and he certainly deserves a little leeway if he forgets a birthday card. "It was a very special thing he did," said Joyce.
---