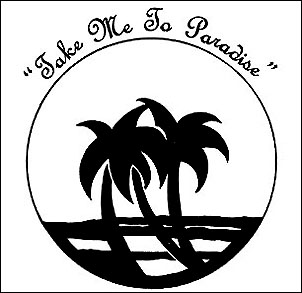 Prom - and the accompanying after-prom party - will be held at Paynesville Area High School this year on Saturday, April 17.

Prom - which is open to juniors and seniors, and to sophomores by invitation only - will start with the grand march in the high school gym at 5:30 p.m. Valet parking for prom goers will be available again at the west entrance to the high school, the former main entrance facing Highway 23.

Admission to the grand march is $2 for adults and $1 for students. This money goes towards the after-prom party, an all-night gathering at the high school intended to be a safe alternative for students on prom night.

The tropical theme for the prom, and for the after-prom party, this year is "Take Me To Paradise."

Organizers expect 75 couples and more than 150 students to attend the prom, said advisor Mary Stock, who is coordinating the prom this year along with Diane Seegers. In an effort to make all juniors and seniors feel welcome at the prom, whether they have a date or not, invitations were given to all juniors and seniors this year.

Prior to the grand march, a professional photographer will take prom pictures in the school auditorium from 2 to 4:30 p.m. Prom goers can sign up for a photography appointment at school.

After the grand march, prom goers will travel by bus to the River Station in Richmond for dinner and a dance. They should return to PAHS around 12 midnight.

The junior class conducts a magazine drive each fall to raise money for the prom. Juniors on the organizing committee this year are: Val Callenius, Kendra Johnson, Ashley Karger, Brittany Lieser, Kayla Mackedanz, Michelle Mackedanz, Sam Moser, Katie Nelson, April Osendorf, Ashley Spanier, Erica Wander, and Rachael Wendlandt.

The after-prom party, organized by parents and other volunteers, will start at 12 midnight. All prom goers and all juniors and seniors, whether they attend prom or not, are invited to attend the party, which is free to students.

Once the buses come back from Richmond, prom goers will be allowed to go home and change clothes but the doors to the after-prom party will be locked around 1 a.m. After that, the parents or guardians will be called and notified if a student wants to leave the party before dawn.

The after-prom party will include games, food, movies, and music for the students. Since prom is one of the only school-sponsored social events each year, it's natural that students want to make it last as long as possible, said parent organizer DuDonne Andrie. "We know they don't want prom to end at midnight, just like Cinderella did not want the ball to end," she said. "The after-prom party is a way for students to continue to celebrate together."

Once again, entertainment will be offered at 4 a.m. This year, a hypnotist is coming, because other schools have found one to be so popular and entertaining.

Because some parents might have objections to a hypnotist, the after-prom committee sent letters to parents this spring, said Andrie. The entertainment is optional for students, she added. Plus, only volunteers will be hypnotized.

After the entertainment, prizes will be distributed to the students. After that, the students will be released from the after-prom party around 6 a.m.
---
Contact the author at editor@paynesvillepress.com • Return to News Menu
Home | Marketplace | Community
---