David Kidd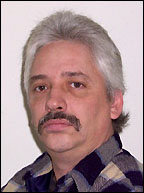 David Kidd, 44, has lived in Paynesville Township for five years on Briorwood Road near Lake Koronis. He has lived in Stearns County nearly his entire life, except for his service in the U.S. Navy.

He is a crew leader/supervisor at Gold'n Plump Poultry in Cold Spring, a position he has held for seven years.

He and his wife, Linda, have been married for eight years, and he has two grown daughters.

Why are you interested in serving on the township board?
After attending a township meeting and observing the way things were being done for the township, I thought I would find out who was behind the wheel. After attending a few more township meetings, I found I was not impressed by the way meetings were handled. I know I can do a better job of listening to the people, with commitment of a servant for the people.

What leadership strengths would you bring to township government?
As a crew leader/supervisor working in industry for the past 23 years, I have learned to get jobs, projects, etc., done in a timely manner with best results for all involved. In business this is a standard requirement, unlike government and their hurry-up-and-wait methods.

What distinguishes you from your opponent?
I am new to the arena. However, I read the laws and observe them as written without the experience of how to get around the laws. Consistence of the laws is the only way.
Don Pietsch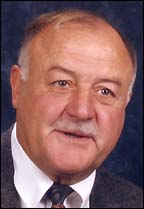 Incumbent Don Pietsch, 64, has lived in Paynesville Township full-time since 1988, after maintaining seasonal residence in the township for 24 years prior to that.

He retired from the Litchfield Public Schools in 1999, after 23 years as a teacher and coach and 15 years as an administrator.

He has served as a supervisor for Paynesville Township for the past six years, including four years as board chairman. He also serves on the Stearns County Township Officers Board, on the Stearns County Shoreline Review Panel, on the Highway 23 Task Force, on the Koronis-Rice Water Quality Committee, and other boards.

He and his wife, Elvon, have two grown sons and four grandchildren.

Why are you interested in serving on the township board?
It is an opportunity to be involved in the community. I have time because of retirement and look at it as an opportunity to help make Paynesville Township a better place to live and work. It is important that we can be proud to call Paynesville Township our home.

What leadership strengths would you bring to township government?
I have been in leadership roles from the times of being captains of high school and college athletic teams to head coach of high school athletic teams and 15 years of high school administration. I have served on city council and many other boards as well as being on the Paynesville Township board the past six years and its chairman for the past four years.

What accomplishments on the board would you tout as reasons for you to be re-elected?
I have helped put the Koronis Civic Arena on sound financial footing; established curbside recycling; built an oil recycling depot; completed two major road projects (Old Lake Road in 2001-02 and NW Koronis Road/Breezewood Road/ Crest Ridge Road in 2003); added four miles of pedestrian trails; established a 9-1-1 emergency sign program; employed a part-time maintenance man; and established an orderly annexation agreement with the city of Paynesville.

I do not know my opponent or his ambitions; however, I do know the past six years of my experience on the township board has prepared me well to represent all residents of our township as we deal with important issues in our township.