MCCl rally at the state capitol
This article submitted by Lynne Jacobson on 1/26/99.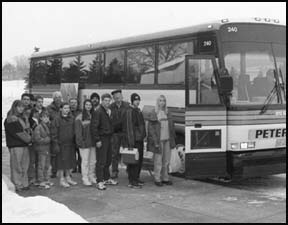 A bus load of people from the area, including Paynesville, Eden Valley, Roscoe, St. Martin, and Willmar, joined the Pro Life March on Friday, Jan. 22, at the state capitol to demonstrate their solidarity with the pro life movement.

The group attended the ecumenical prayer service at the Cathedral of St. Paul before going to the March for Life on the capitol steps.

A gathering in the capitol rotunda followed where meetings were held with elected officials.
---