Paynesville records many first in its early years
By Courtney Karsch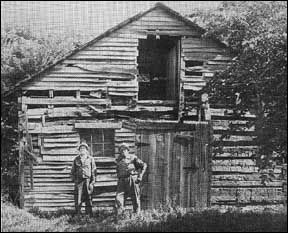 Around the world there are many cities, town, and villages. But, there was always a beginning for all of them. After the town has been created and founded, there are people, new places and things that move into the town to make it what it is today. But, there is always a first for everything. Such as the first school- house, first postmaster, and first religious service. I found many firsts that occurred in Paynesville dating back to the 1800s and found them interesting.
•The first settlers were George Lincoln and Edwin Payne (hence the last name).
•The first child to be born was Grace Lincoln in the fall of 1856. Yes, she was the daughter of George Lincoln.
•The first hospital was erected in 1898. Dr. P.C. Pilon was the man responsible for getting the hospital constructed.
•The first post office was made as early as 1857. Equipment was limited and so they only had a tea chest and some wooden mailboxes.
•The first postmaster was the town's namesake, Edwin Payne.
•The first Fourth of July celebration was in 1858. The settlers decided to stage a celebration where they built a boat on July 3 and set out for Long Lake on the Fourth where the day would be spent.
•The first recorded death in Paynesville was Luther Brown. He passed away in 1859. He was buried in the first cemetery in Paynesville. That cemetery is now the second hole on the golf course.
•On Dec. 1, 1859, James Boylan and Miss Canarissa Richardson were married in Cold Spring, but this is undoubtedly the first marriage involving a Paynesville resident. Boylan was the resident from Paynesville.
•The first religious service held in Paynesville took place on July 20, 1857, with Rev. C.S. Harrison. He was actually just passing through the town, but was induced to preach by the early settlers.
•The first church to organize and build a house of worship was the Methodist. It perfected its organization in 1859 and in 1861 built a small building to hold their services.
•The first business in town was the first general store. It was built in 1887 by Tim Tuttle. It was still standing in 1983 and became abandoned and later used as a barn.
•The first resident doctor who came into town was Robert Hoover. He was an ordained minister who had also done three months of training in medical college to qualify as a doctor. He lived in near poverty while he was in Paynesville. He had done very well in those days and saved $40 during the year.
•The first newspaper was a publication put out by a man called Judge Hazel.
•The First State Bank opened for business on Oct. 2, 1802.
•The first editor and publisher of the Paynesville Press was George R. Stephens. He was also the owner from 1889 to 1903.
•The first library was really small. It was housed in a closet in the office of Frank Toleman. It was later moved to a room over the old bakery where Miss Gale took charge. She was paid $50 a year in 1913.
•The first commencement exercises were held in the first school on June 8, 1897. There were only two graduates: Burt Cameron Haines and Rebecca Barbara Schmidt.
•Paynesville had their first winter carnival, which took place on Saturday, Feb. 10, 1940. There were cross country ski races, skating races, hockey games, dog sled races, snow sculpture contests, and a tug of war. Hey, there's an idea to Paynesville citizens to bring back from the past.
These are just a few of Paynesville firsts and there are many more. Perhaps you may want to come and check out the museum to see and learn more about Paynesville.
If anyone has a vacuum cleaner or mannequins that they want to donate to the historical museum, stop down and be a part of our museum.